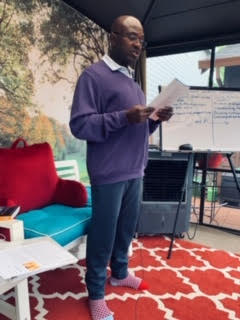 It's easy to get lost in this world and to lose our sense of connection with God.
But that connection is both our birthright and our answer to every challenge we face.
My name is Preston Maxwell or Baba Moses and I am a spiritual advisor.
I can help you unlock pathways to  peace, joy, and success in every aspect of your life. My work will give you the tools and the encouragement to become your own teacher and to see all of life as a teaching moment.
Want to learn more?
One-on-one Spiritual Counseling