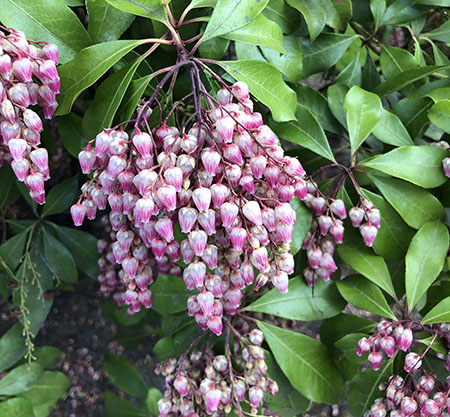 Frequently Asked Questions
WHAT IF I AM GETTING BORED WITH ALL MY ACTIVITIES AND NOTHING IN LIFE IS EXCITING ANYMORE?
Sometimes we reach a stage in life when all of our day-to-day activities seem very boring. It is monotonous to wake up in the morning and do the same routine – get up, shower, go to work, come home, eat dinner, do chores, go to bed and repeat day after day.
Perceiving your life to be dull and boring may be an invitation to start thinking in a new way. Some people reach for external stimuli to overcome the boredom feeling. They may try a high risk sport like sky diving or buy a fast sports car. However, we learn that while we enjoy a period of excitement, it wears off, and then we find ourselves yearning for something else in the material word to bring us a diversion.
It may be helpful to spend a little time in quiet contemplation considering how you feel at a deeper level. If you feel restless or as if something is missing, see if you can sense what is you are seeking. Ultimately many of us begin to realize that what we are looking for, and what everyone is looking for, is happiness.
I REALLY WANT TO BE HAPPY AND I DON'T KNOW HOW TO DO THAT. CAN YOU HELP ME?
No matter where you are in your life, and no matter what your situation is, yes, you can become happy.
The golden key to happiness is the discovery that happiness does not come from the external world outside of ourselves.
In fact, paradoxically, the key to joy lies within each one of us. When we get in touch with our internal selves, we find an inexhaustible source of not just happiness, but rather pure joy and even bliss.
If you would like to learn more about finding joy within yourself, please contact me. We can discuss some basic exercises that you can begin to incorporate into your daily life.
For example, we can learn to watch our thoughts, and when we notice unpleasant thoughts, we can replace them with uplifting ones. One of the most effective ways to connect with our inner or higher self is through meditation. In the silence of meditation, when we are still and fully present, we are at our peak listening capacity. We can be filled with joy. I am happy to discuss these life changes with you.
We can also discuss what it means to proclaim "Happiness is a choice". This powerful concept means we can make a conscious choice to be happy. We can choose to let life come as it comes, and to accept it as it comes. The external world may continue to bring life lessons; however we can talk about specific things you can do to cultivate happiness, independent of your life circumstances.
FROM TIME TO TIME, I GET REALLY SAD AND I CAN'T STOP CRYING. THIS HAPPENS TO ME EVEN WHEN I HAVEN'T HAD ANY SAD OR UPSETTING EVENTS HAPPEN RECENLY. WHAT IS HAPPENING TO ME?
As humans we respond to outside stimuli such as the people in our lives, and the ups and downs of things we identify with in the material world. Sometimes we begin to respond to MORE than what we perceive with our five senses. If you are feeling these things it means the internal part of YOU is shouting out for your attention.
Your sad feelings are actually your internal self, also called the soul. The soul is very wise, and knows things that our intellect may not tell us. Your soul has a natural yearning for something greater than itself. It knows it could be happier and more fulfilled. Your soul wants you to provide it with "soul food".
The source of this food is not at the grocery store. The soul food is in the spiritual world. The very best source of soul food is meditation.
In meditation we commune directly with the source of all that is, and this is the home of our soul. Some people call this the higher self, Divine intelligence, God or Spirit. In meditation we can experience love, peace, calmness, power, wisdom and joy.
In a consultation we can discuss your feelings, and how to get started with meditation if you like. You may begin with 5 minutes of sitting still a day, and we can discuss how to do that. Gradually you can increase this over time. The benefits of meditation can begin to happen within a short time. You will find that as your inner self is fulfilled and peaceful, the sadness will fade.
I DO NOT UNDERSTAND THE PURPOSE OF MY LIFE AND I HAVE NO IDEA WHERE I AM GOING.
The purpose of life is big question pondered by many. Surprisingly the answer does not lie in a textbook, in the library, or at a university. The answer lies inside each and every one of us.
Inside of each individual is a place of serene tranquility and quiet. This is a place some of us have experienced perhaps while in nature, while walking, doing yoga, or in prayer. This internal place of serenity is our soul and the home of our intuition.
While we may not be in touch with it, our intuition is available to each one of us to guide our lives. To the extent that we consciously connect with it, our intuition can provide guidance hour by hour, or perhaps on a broader level such as helping us make big decisions.
The soul is extremely wise. It recognizes instantly something called Truth. Not truth in the sense of whether someone is telling the truth about a used vehicle they are selling. Rather Truth with a capital "T" which refers to the truths about the universal Divine nature of humanity. An example of a Truth is the oneness of mankind. As we begin to recognize Truths, we accrue wisdom. This wisdom begins to explain the purpose of life.
I am happy to meet with you to discuss your intuition and how to get in touch with the quiet center that is inside of each one of us. We can talk about where you are now in your life journey; followed by how your internal guide knows about Truth, and how this truth is wise enough to chart your life course. I can also provide guidance about how to work with your internal self to reveal the purpose of your life and what you have the joy of doing in your life.
I FEEL LONELY ALL THE TIME. EVEN WHEN I'M WITH OTHER PEOPLE, I FEEL LONELY. WHAT CAN I DO?
Feeling lonely is usually rooted in being disconnected. We can be disconnected from our own self. And perhaps what makes us feel a deeper and more unsettling level of loneliness is when we are disconnected from our own Divine nature. Often we don't realize either of these two things are happening. We just know we feel very lonely.
The feeling of loneliness can feel desperate at times. We feel like we are reaching out for help or to be understood or heard. And yet nothing comes back to console or nurture us.
The paradox is that we have everything inside of us to nurture ourselves. It is surprising to learn that, although nurturing from others can be very fulfilling, it does not ultimately satisfy every longing.
I am available to meet with you to discuss how you can access the part of yourself that can overcome loneliness. Internal to each of us is a calm center full of wisdom. This place of knowing, also known as our higher self or soul, has a great capacity to receive and give love.
The soul inherently knows that Divine love is higher than human love, and it has a deep desire to fill and satisfy itself with Divine unconditional love. The soul already knows how to access this connection to love, it just needs a little reminding. I can give you some techniques to help you reconnect to the abundant flow of love. When you begin to tap into the love that comes from your higher self, sometimes called Spirit or Source, love and fulfillment will begin to replace the loneliness.
If you would like to learn more about how to feel less lonely and separate in a lasting way, please contact me for a private consultation.